Top picks for your baby & toddler rooms!
Kristen Dutton, Nursery Manager of Sunflower Nursery in Cambridge, picks her favourites from our range of resources for babies and toddlers.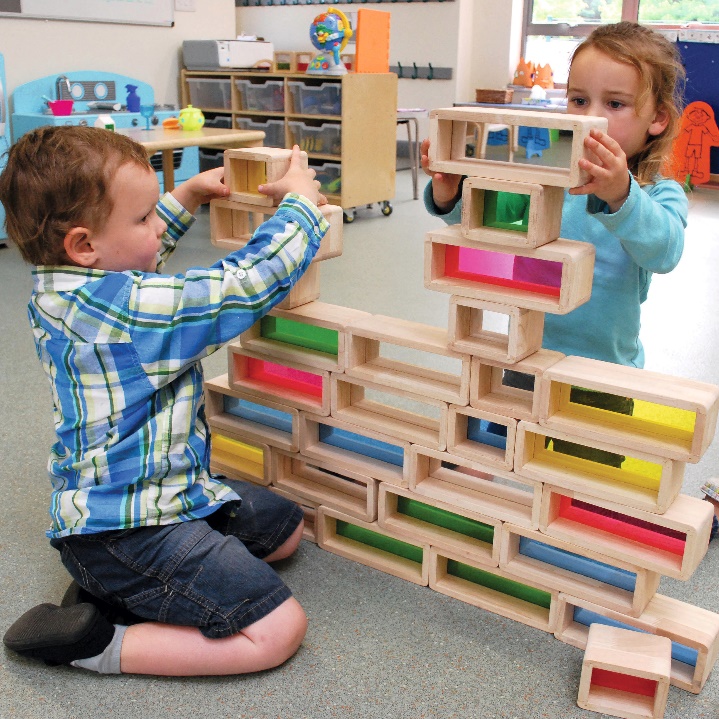 Top 3 picks from our 0+ range
Our babies and toddlers love these! We love them because they are light and durable, and they love peeking through the bricks and seeing the world through different colours. These bricks are easy for young children to hold and stack. They provide opportunities for language about colour, shape and size and promote physical development.
I love this. The babies and toddlers will have endless fun, stacking, sorting and driving cars under and over. This develops skills in language about colour and position. The natural effect promotes sensory play and adds to a creative natural environment for babies.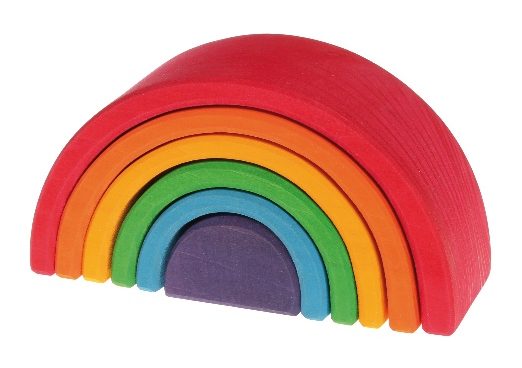 These are so cute (not sure if the practitioners would love them more). I'd love these for our toddlers as these beat babies are great for promoting language skills, communication and also for self-regulation skills by calming children and supporting behaviour. The beat babies plus are great as they have the pouch. This promotes schemas and fine motor skills in young children. Children love to 'hide' things. They are great to add to circle times and the different colours are great for individuality and for promoting language about colour. Children can name them, and the pouch can be used to promote language skills by hiding objects in them or even first words. They are great for social and emotional development. We have photos of the parents in the rooms but with the beat babies plus the children could have their family photos in the pouches, to pick out the photo and then cuddle the baby if they are sad, great for emotional development!
Top 5 picks from our 18months+ range
We love these! They are perfect for the garden play. Our children love looking through the lenses to find bugs on the plants. They are sturdy and light making it easy for little hands to hold whilst they concentrate on finding insects through the glass. Because they are wooden and durable, they really work well in the garden.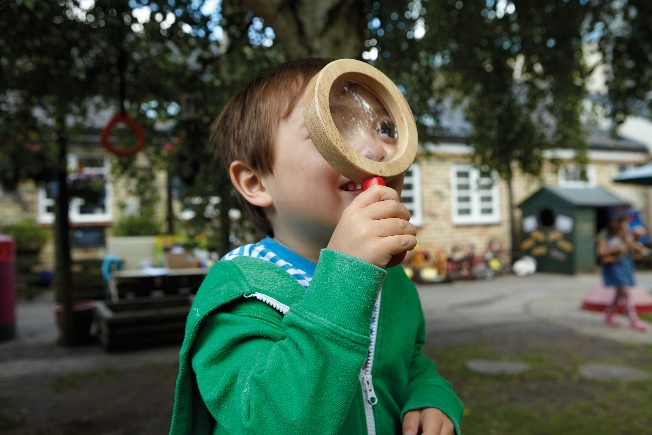 We have the '5' tray and the children love it which is great for loose parts play! We also use it for counting stones and sorting. The soft light beech wood is perfect and safe for little hands and the holes are large enough to put anything in, to either count or sort or just gather and play with. We have cloth bags next to ours so the children can count the stones and then bag them as well. Children can make things to count and use them to count their designs in.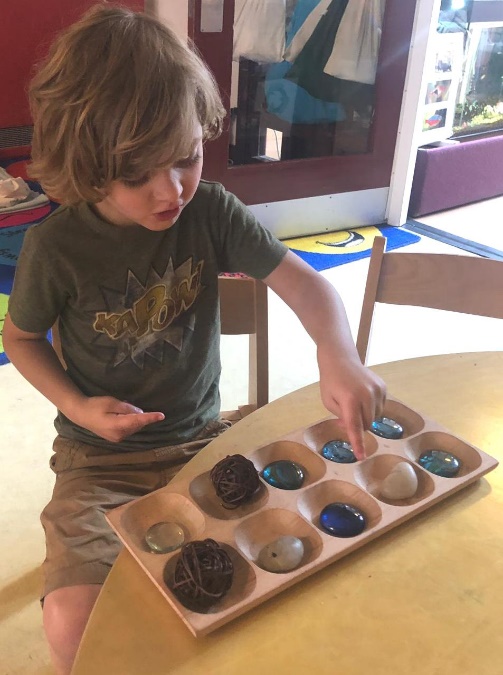 The children will love these, especially in the sand pit or in the garden area. I love how there is so much use from them. They can be used to print; they provide a sensory experience with their raised patterns and they are made of natural stone, so they are great for supporting natural sensory play. Having the raised pattern, children can use them to print with paints and as they are made of stone, they won't break up like sponge so they will last much longer than normal printing pads. The shapes on the stones will promote mathematical language and shape knowledge, they can be used to sort, count, and weigh which supports maths play in the setting.

The children love to gather and sort, and these pourers are the best for this. I love that these are made of stone which support natural resources both indoors and out. They are great for water and sand play – another children's favourite. These rustic pourers will be great in our mud kitchen too, as children gather mud and water in them and pour their concoctions into jugs to make a great dish of the day!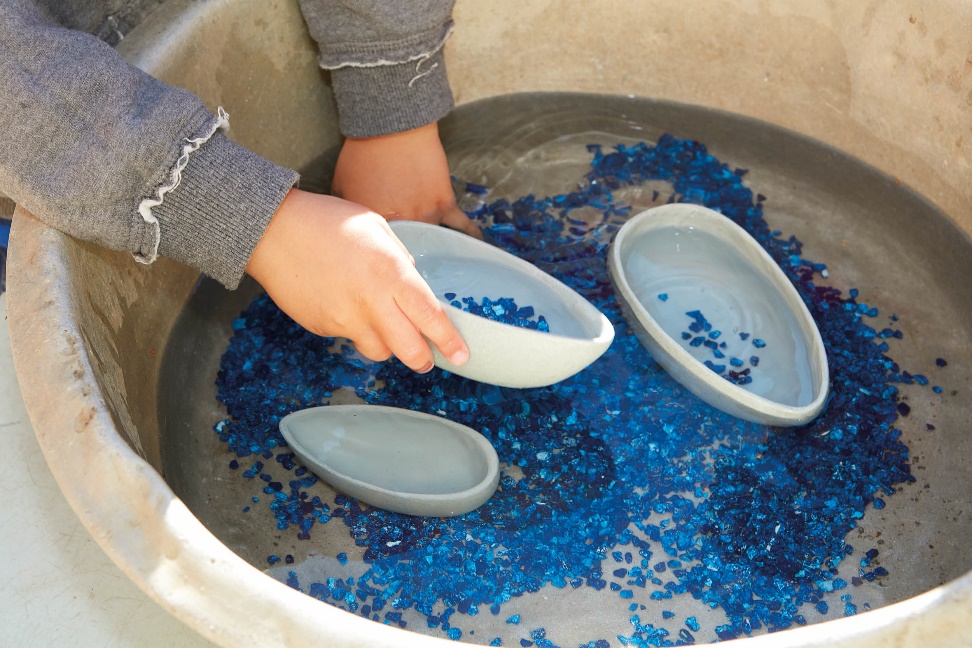 Children love these and they are great for all ages. They are loved by our babies and our pre-schoolers! They love looking through them at you and seeing you in red or green or blue. The babies love looking at themselves. They are great to promote language and communication skills. They promote emotional development as our practitioners look through with happy faces, sad faces etc. and this works well with the mirror too, baby loves to see themselves in the mirror.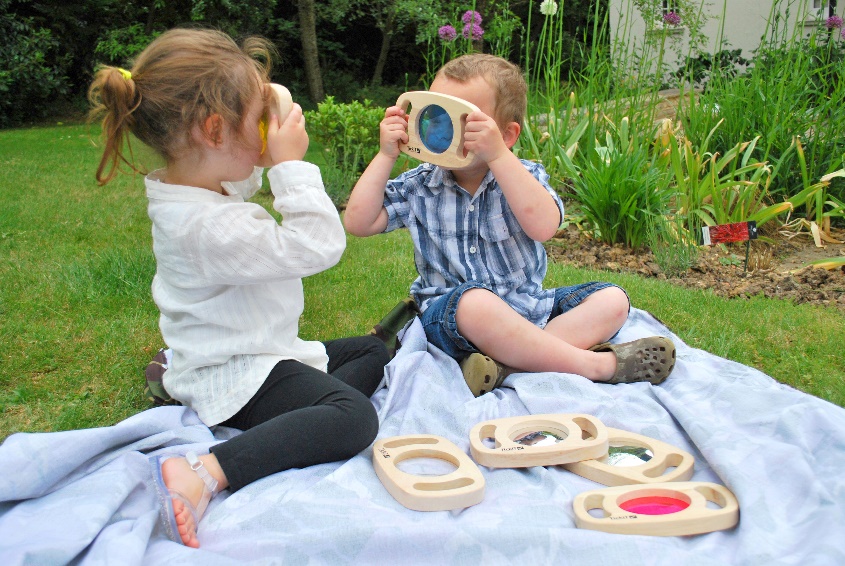 ---
See our full range of resources for your youngest learners:
Suitable from birth – ideal for baby rooms