How EdTech can add value to early years education
Young children build up an understanding of the world around them through a variety of play activities. This includes the use of digital technology. It is important, therefore, that all children become confident with this media in early years settings, especially those who do not have access to technology at home.
Digital resources need to be part of the learning environment of the current generation of children, in which the balance needs to be struck between technological confidence and screen time.
As manufacturers of early years resources, we are aware that tablet technology is readily available to young children. We are fascinated by the ways in which it adds value to the learning process, and the opportunities it offers to individual learners. We believe that such positive contributions are possible with appropriate practitioner engagement and software at the right developmental level.
Physical play
Yellow Door has many years' experience of creating resources that engage young minds and offering hands-on play and exploration opportunities that shape individual learning. While technology does not replace physical resources, it can offer specific advantages, including motivating young learners, allowing trial and error and rewarding success. We believe that the learning experience can be further enhanced when physical and digital resources are used alongside each other.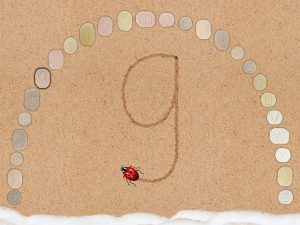 Technology can add value
Yellow Door started developing apps for tablets a few years ago. We took a fresh look at some of our most popular physical resources and considered how technology might add value to them. We came up with a range of resources that are easy to use in a teaching setting and extend children's thinking with new learning opportunities.
We started by developing apps to accompany our Come Alive Traditional Tales series of books and characters. These offer integrated audio, teacher options, games, interesting non-fiction and self-recording storytelling functions.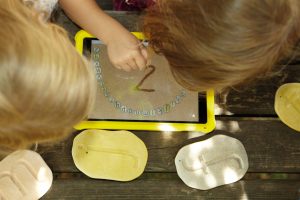 Award winners
It is pleasing that teachers have acknowledged the value of our apps and that Yellow Door has been a finalist in the Bett Awards on three occasions. In 2017, we were highly commended for our Come Alive Traditional Tales & Nursery Rhymes collection of apps. In 2018, we were highly commended on our Pre-Writing & Letter Formation apps, along with their associated physical resources that help children get to grips with early letter formation. In January 2020, we were very excited that our Pre-coding Penguins app was also highly commended. Here is what the judges said:
"Pre-coding Penguins is a thoughtfully and clearly designed app – with fun engaging characters which provide resources for teaching pre-coding and inspires curiosity in learners. It does this in an appropriate way for Nursery and Reception by using both physical and digital resources."
Collaborative play and communication
While children may be happy to work alone or in pairs on tablets, the most effective learning takes place when there is teacher and peer interaction. Large screens and interactive digital tables offer greater opportunities for children to work together. We have created special multi-player versions for large screens to facilitate such learning.
Early Years Foundation Stage links
We are continuing to develop a range of apps with the EYFS curriculum in mind and in line with the overarching principles, building confident learners with positive relationships. Our apps and related resources support children to achieve the early learning goals through independent and collaborative play, allowing for children developing in different ways and at different rates. They are aimed at children in pre-school, nursery & reception and also those that need SEND support.
We have now developed a range of 25 apps, which work on all tablet technologies: Android, IOS, and Windows. They cover literacy, maths, phonics, pre-coding and social & emotional development. Unlike many apps on the market, this selection has been developed specifically for classroom use. Teachers generally buy licences for a group of six devices, although single licences are also available for home education purposes.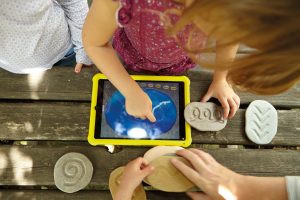 Take a look at our full range of apps