The Great Toast Experiment
Each set of Sensory Stones includes a fantastic leaflet full of activities written by play specialist Wendy Usher. The 'mark making with toast' idea caught our attention – see step-by-step details of the activity below along with our results!
You will need…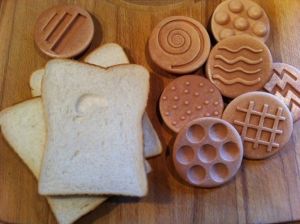 Step 1
Place a piece of cling film/plastic food wrap over a piece of soft, white bread.
Step 2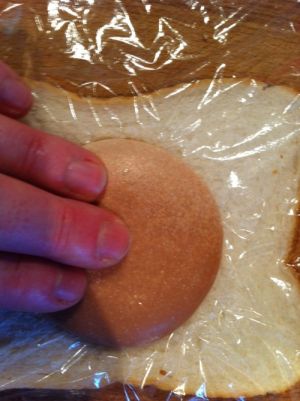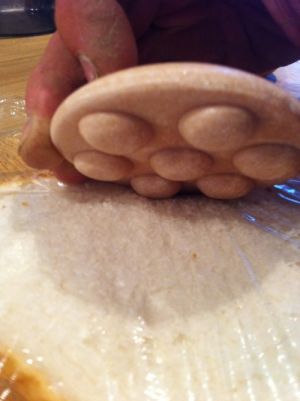 Press the stone firmly on to the plastic and into the bread to make an impression.
Step 3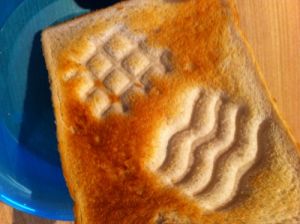 Toast the bread and the imprinted design will show up on the toasted surface of the bread.
Experiment in a similar way by imprinting the stone designs onto soft dough such as that used in biscuits/cookies prior to baking. The imprint will be seen once the food is cooked. This activity expands the sensory experience into different dimensions including the smell of cooking and the taste of cookies and toast!
Click here for more Sensory Stone activities
Find out more about Sensory Stones