Sorting the forest (school) from the trees
Much has been said about the phenomenon of Forest School in recent years. Many practitioners, parents and children across the UK will probably be able to tell you about a nearby forest school or give examples of what a forest school session might include. However, the key question in the forest school community is:
In order to protect and nurture this inspirational movement, how do we define what Forest School really is?
We all want children to be outdoors and engaged with nature. By understanding the range of approaches in use, you will be better informed when choosing which one will work best in your school or setting. In this blog we will consider the ethos of Forest School and compare it with other outdoor learning approaches that have become popular.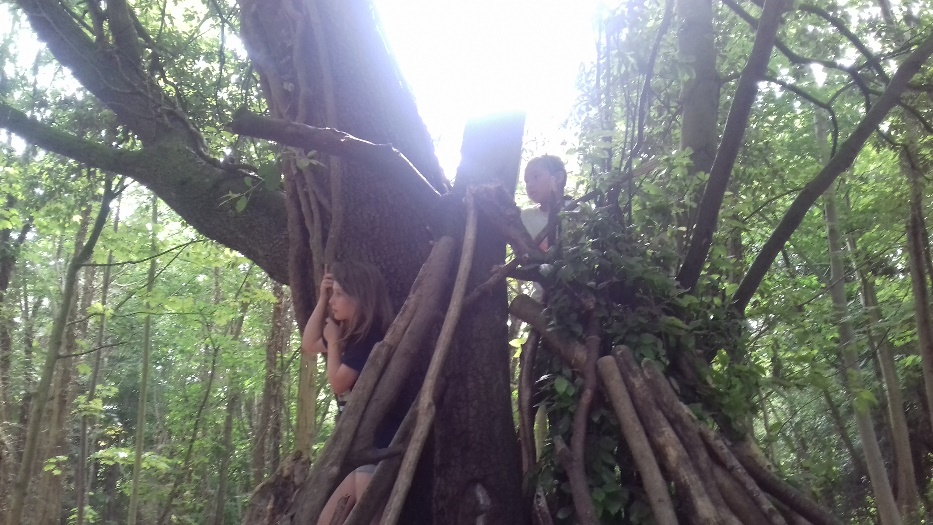 What is Forest School?
Forest School is a unique approach to learning outdoors that has developed over the last 30 years in the UK. The concept is based on the work of a number of educational theorists who recognised the benefits of regular opportunities for children to engage with the natural world in self-directed ways. The modern incarnation of Forest School is based on a Scandinavian model of preschool outdoor education that encourages children to explore a wooded site, take risks and learn skills as diverse as tool use and firecraft. This ethos was picked up by early years settings in the UK in the late 1990s, with training courses soon developing to meet the rising demand.
The Forest School Association (FSA) was founded in 2012 to promote high-quality forest school provision. The FSA adopted six key principles first expressed by the Forest School Community in 2002 to define Forest School and to differentiate it from other types of outdoor learning. Forest School…
… is a long-term process of regular sessions, rather than a one-off or infrequent visit; the cycle of planning, observation, adaptation and review links each session.
… takes place in a woodland or natural environment to support the development of a relationship between the learner and the natural world.
… uses a range of learner-centred processes to create a community for being, development and learning.
… aims to promote the holistic development of all those involved, fostering resilient, confident, independent and creative learners.
… offers learners the opportunity to take supported risks appropriate to the environment and to themselves.
… is run by qualified Forest School practitioners who continuously maintain and develop their professional practice.
www.forestschoolassociation.org/what-is-forest-school/
When these guidelines are followed, the benefits to children's physical and mental health, self-confidence, emotional literacy, social skills, self-esteem can be substantial. We have worked with children who have been told, implicitly or explicitly, throughout their schooling that they are low achievers unable to succeed. After long-term, child-led sessions in a woodland setting, some of these children find new ways to succeed, new skills and confidence and an altered perception of their own abilities, all of which are difficult to gain from traditional classroom activities. Changes of this nature are only possible given time, a supportive practitioner, small group sizes and regular contact with the natural world.
Two further key aspects of forest school provision are the range of opportunities and types of resources on offer. Do offer games, resources and starter activities to give the children potential entry points. Do encourage them to develop their own ideas, but never expect all children to take part in the same activity or reach the same outcome. As activities should be child initiated, invite the children to explore the woodland and make choices about their own learning. There is no place in true forest school sessions for learning objectives and curriculum links.
The practitioner's role is to observe and support the natural curiosity children have for the world around them, enabling the children to decide what they are interested in and what they want to do. To facilitate this, open-ended resources, such as sticks, collecting vessels, magnifying glasses, water, mud, rope, tarpaulins and stones can be provided, with the children allowed to decide how they want to use them. The very nature of forest sites means that they are already rich in resources to stimulate children's curiosity, so adding manufactured resources is usually unnecessary.
Other forms of outdoor learning include Curriculum Linked Outdoor Learning and Environmental Education, both of which have more structured sessions focused on specific desired outcomes.
Curriculum Linked Outdoor Learning
This approach involves a skilled practitioner selecting a curriculum area and utilising the special nature of outdoors to deliver content in an exciting and engaging way. An example of this would be an outdoor maths session that includes collecting and sorting leaves using different criteria, or a history topic on the Vikings brought to life in the woodland. In these examples, the practitioner already has an idea of the outcomes, and so this approach cannot be described as child-led.
Environmental Education
The practitioner would teach the children about the natural world by planning and leading activities such as nature walks, species identification, pond dipping, taking surveys of fauna. These adult-led activities, which deepen and engage children's interest in the natural world, are hugely important as we face challenges to nature in the future, but they do not fit the forest school definition above.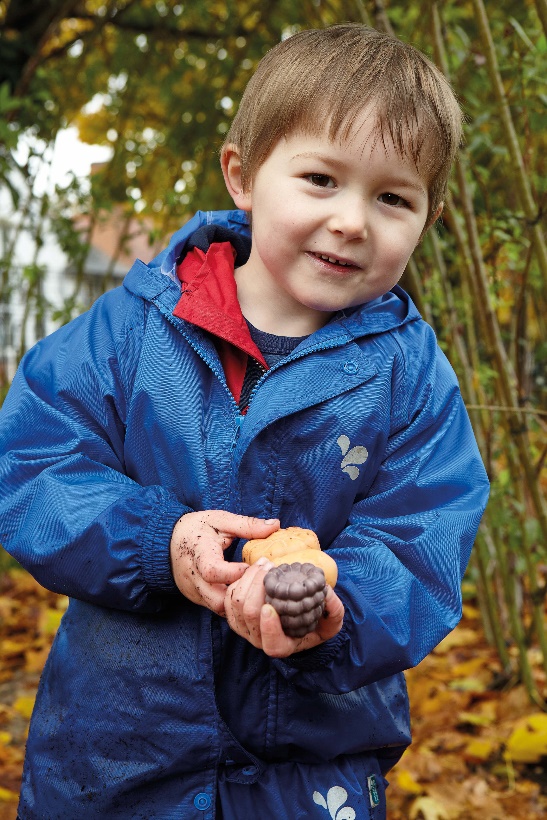 Conclusion
There are many types of outdoor learning available, which get mixed up, confused and diluted too frequently, meaning that they lose their specific identity and characteristics. Forest School has suffered in this way as a result of its recent popularity. As a network of trainers, we at Cambium Sustainable have made it part of our mission to be as clear as we can about the true ethos of Forest School in order to preserve and develop the huge benefits it offers children, adults and the planet at large.
By being clear about which outdoor learning approach is being used and why, practitioners can help to make its advantages clear and give children a balanced and holistic opportunity to explore the great outdoors!
About the author
Sam Goddard trained as a Forest School Practitioner in 2009 and now runs Cambium Sustainable. He has been working hard to develop quality services for schools, preschools and community groups ever since. He still loves getting outdoors with groups and playing in the woods and is passionate about the benefits Outdoor Learning and Forest School can bring to children and adults.
Cambium Sustainable provides accredited training and CPD in Outdoor Learning and Forest School practices and works with a network of Associate Trainers. Visit www.cambiumsustainable.co.uk to find out more or book a course.
Read more of Sam's ideas in his book In All Weathers!
Download your FREE Outdoor Learning Poster