Why is intergenerational learning so good for both young and old?
Lorraine George, author of Growing Together: 50 inspiring ideas for intergenerational learning, chooses resources from Yellow Door that bring the elderly and the young together.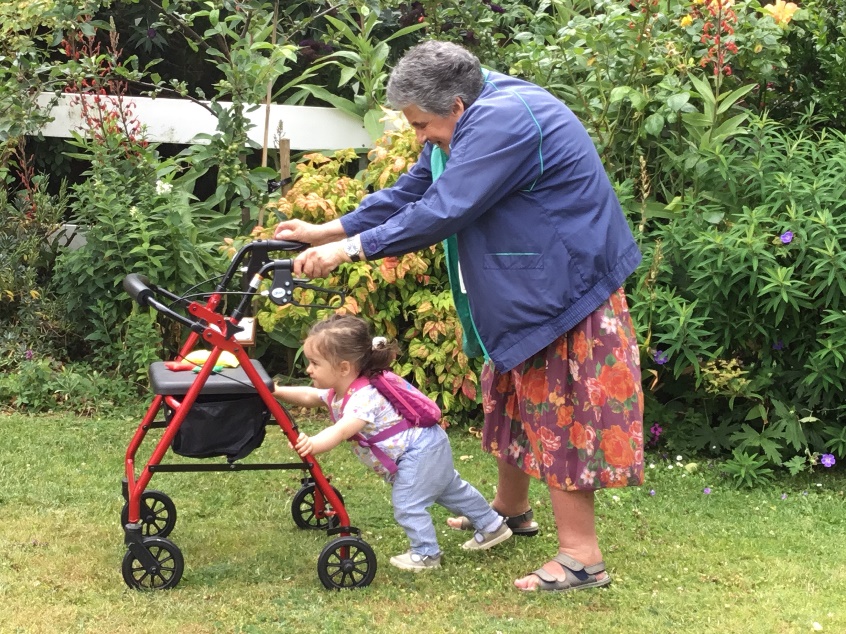 What is it about intergenerational engagement – the bringing together of different generations to learn from each other in mutually beneficial ways – that attracts early years practitioners and what do they feel children learn from these interactions that benefits them so greatly?
The answer lies in the positive nature of the relationships that the children build with their older friends. As a result of these friendships, children feel secure, loved and able to take risks in their learning, boosting their confidence and self-esteem, as well as improving their language development and literacy skills.
To support the development of intergenerational relationships, appropriately pitched experiences and resources should be offered. By choosing open-ended activities and resources that focus on process rather than outcome, participants can chat as they play, finding out what shared interests they have despite their age difference.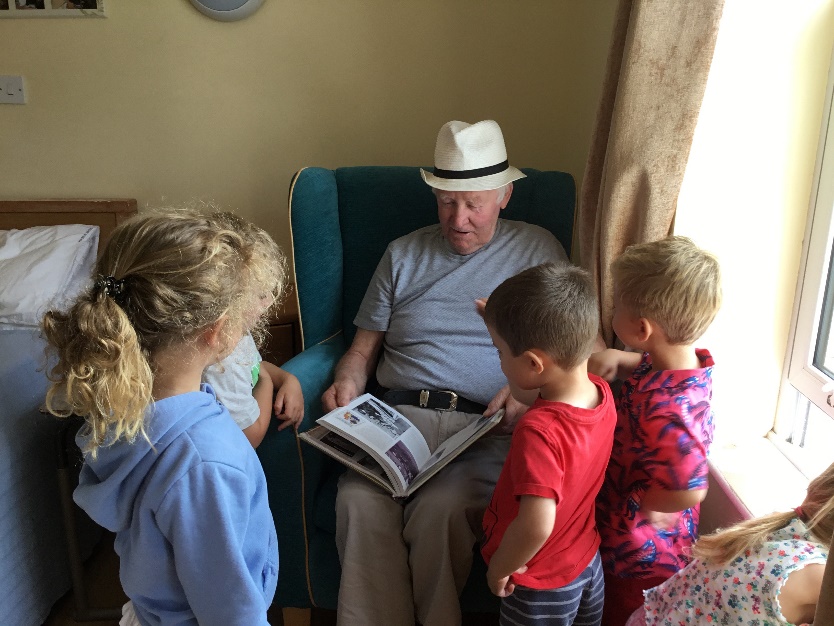 The following activities are perfect for making friends of all ages.
Sharing stories

Young children and older adults engage naturally in storytelling. An adult reading a story aloud adds another dimension to it, with their voice and experience. Traditional tales, well-known to both groups, are ideal stories to share. The rhyming text of Yellow Door's traditional tales books is ideal for reading aloud.

Yellow Door also produce wooden figures from such tales, along with text-free sequencing cards, which can be used to tell stories by adults who may not be confident readers. This approach increases children's engagement and supports them as they become storytellers too. Some older adults will be able to tell stories from memory, passing on wisdom and life lessons.

Conversation starters

Starting conversations with people we do not know well can be awkward. To help this process, provide activities that will help initiate contact and support participants as they interact. Audio listening games such as Yellow Door's Tune into … range (animal sounds, environmental sounds) prompt lots of conversations. Similarly, the Talk about … range of language cards and CDs is great fun, enabling children and adults to share personal stories and experiences, which others love hearing. The more we know about people, the more meaningful the relationships are we can have with them.

Fine motor fun

Playing with loose part resources that involve threading and sorting enables children to develop cognitive skills and fine motor control, whereas for older adults such play is about the retention of these skills. Conversations will happen naturally as participants discuss the parts they are working with. Yellow Door provide Threading Pebbles, and Count & Thread Number Stones offer lots of sorting and threading opportunities.

Sensory play

Sensory activities are vital for the young and the old, helping each to make sense of what they experience. Activities that stimulate and engage the senses can be a powerful means of triggering memories. They encourage active involvement and require good listening skills. Resources such as Yellow Door's Sensory Play sets: Animal Friends; Feast of Nature; and Little People are particularly tactile and lovely to touch and share with others.

Sharing skills

The ability to share life skills that older adults have gained through their previous professions or hobbies helps to keep these skills alive, and empowers the adults as teachers sharing their knowledge. Children enjoy learning new skills and hearing about how the older adults learnt them. These times together can also develop into great storytelling opportunities. Allow time for children to share their learning and interests as this may reawaken them in the adults. Yellow Door's weaving and threading frames may be useful resources for sharing skills.

Outdoor learning

Spending time outdoors has health benefits for young and old, offering a new environment to use familiar resources in. Physical exercise is equally as important for health and well-being, helping us to build and retain muscle strength and function. Outdoor activities offer endless opportunities for imaginative play and role play, enabling intergenerational friendships to blossom.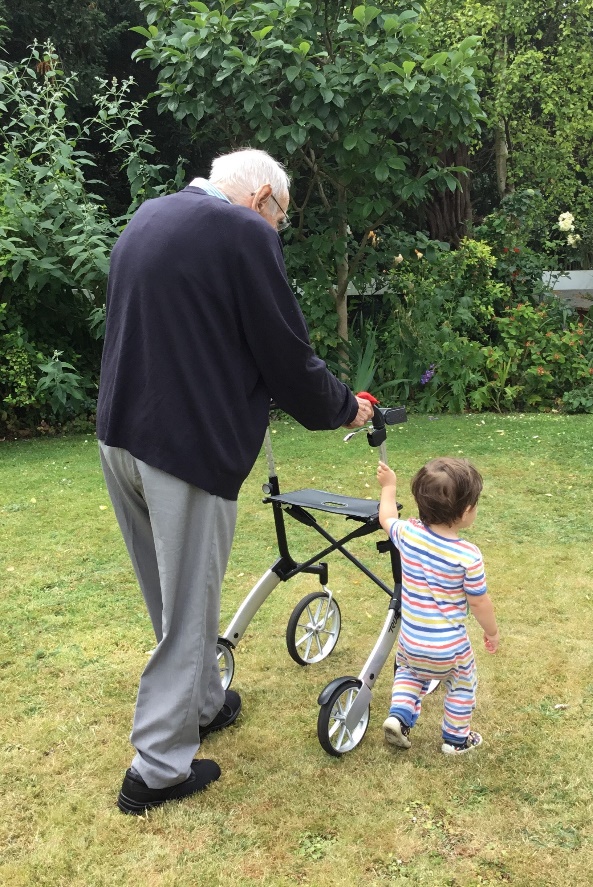 ---
Thank you to Lorraine George for writing this blog.
Do take a look at our full range of resources recommended for intergenerational learning here.